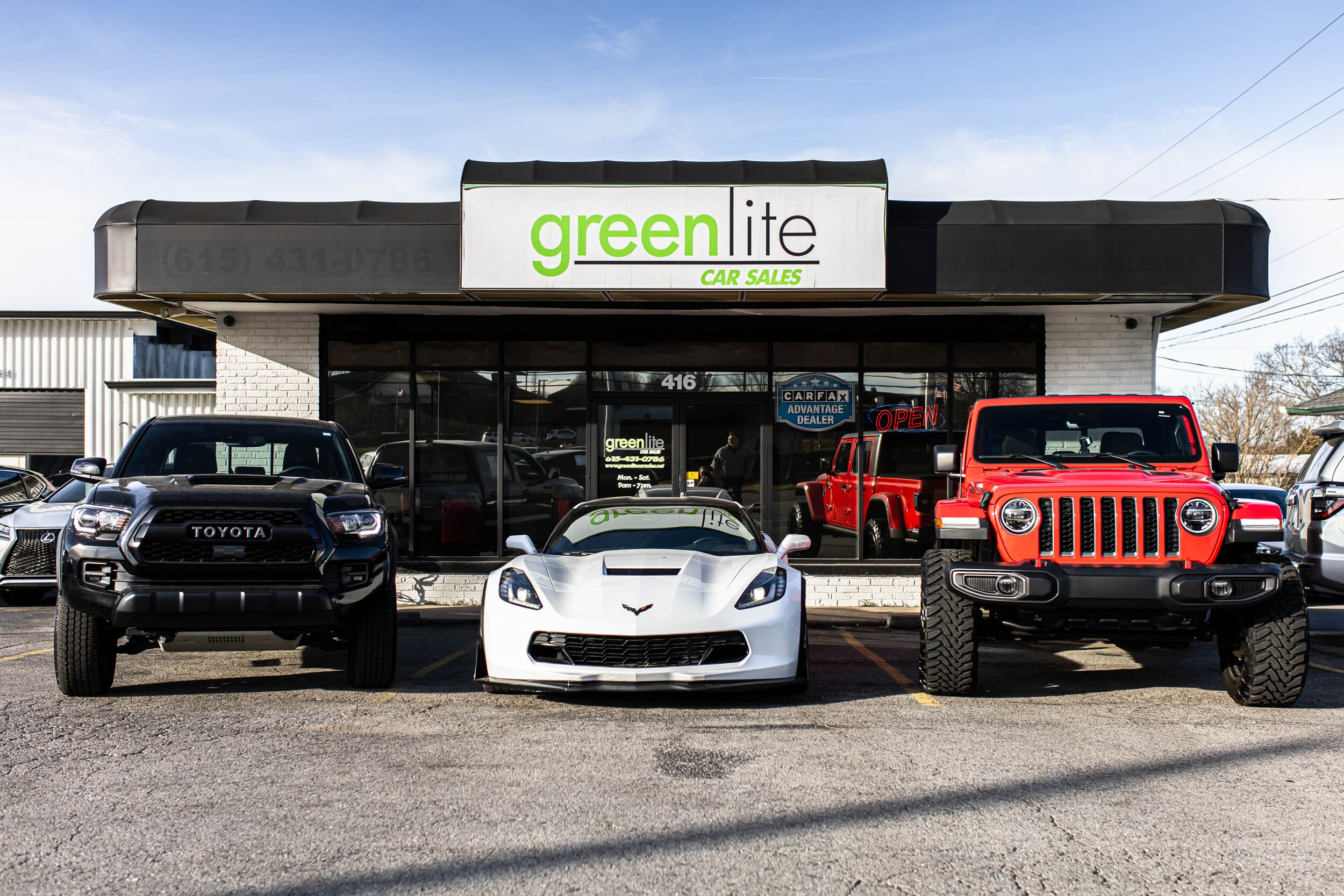 My name is John McCaslin and welcome to Greenlite Car Sales!  I'd like to take this opportunity to introduce myself and my wife of 30 years, Connie, who together own Greenlite Car Sales.  Since early 2018, my wife and I have worked to change the culture, the stigma of the Used Car business at our store, Greenlite Car Sale.
Ownership in a Used Car Dealership is a new endeavor for both of us.  We worked in the healthcare industry for more than 30 years.  We never suspected that when we retired from healthcare in 2013 that we would one day own a used car lot!
Thomas Rhett has a song where he says, "Life Changes"!  My wife and I can tell you, indeed it does!
Connie is a native Nashvillian, graduating from Stratford High School in Inglewood with the class of 1975.  I was born and raised in California, served in the Marine Corps (1974 to 1978) and was Honorably Discharged.  I went back to school to get my BS degree in Accounting and Finance.   I passed the CPA exam and left California to move to Nashville in 1986 working for Hospital Corporation of America where I met my future wife, Connie.
In 2013 we were given the opportunity to help someone open and start their own used car lot business.  My accounting background gave me a chance to work with someone who had years of experience in running used car lots.  However, as Thomas says, "Life Changes".   So, a long story made short now has my wife and I as the new owners in this business with a new purpose.   Come visit our store.  See if you have ever had a better experience buying that perfect car for your business or family needs.  We will change the Used Car business, one customer, at a time.
If you don't see what you are looking for, click on CarFinder, fill out the form, and we will let you know when vehicles arrive that match your search! Or if you would rather discuss your options with our friendly sales staff, click on Directions for interactive driving directions and other contact information. We look forward to serving you!